Service Questions
Let's chat about your Global Conformity Assessment needs.
GLOBAL CONFORMITY ASSESSMENT NEEDS
Preliminary Design Reviews (PDR), Regulatory Agent for your upcoming NRTL & CBTL projects etc…
Standards & Code Support
Trying to understand where & how your product fits?
INTERPITATION & APPLICATION
Our experts will breakdown the minimum safety requirements while providing market entry planning.
Partnership Info
Connaughton Group, LLC is always looking to expand our network of consultants and laboratories.
BECOMING AN AFFILIATED MEMBER
Are you or do you know a Conformity Assessment engineer looking to expand their client opportunities?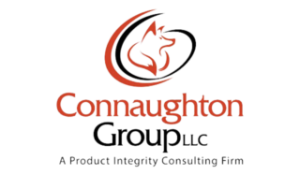 We'd love To Meet You In Person Or Via The Web!
Our Mission is to support the Global Electrical Products Manufacturing Community with Conformity Assessment and Regulatory Compliance Solutions at a fraction of the cost of our laboratory competitors while facilitating turn-around time and optimizing your return on investment opportunities.
Main Office: 601 Route 206, Suite 26-122, Hillsborough NJ 08844
Phone: 1.732.841.2119
Email: [email protected]